0 Music Critics Mild about OutKast Idlewild
by

Kingsley H. Smith

08/22/2006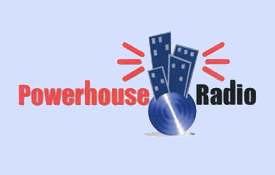 Today is the scheduled release date for the much anticipated soundtrack "Idlewild," by OutKast.
The movie of the same name, starring OutKast pair Big Boi and Andre Benjamin, opens this Friday, August 25th.
As described by IMDb, Idlewild is "a musical set in the Prohibition-era American South, where a speakeasy performer and club manager Rooster (Big Boi) must contend with gangsters who have their eyes on the club..."
"His piano player and partner Percival (Andre Benjamin) must choose between his love, Angel (Paula Patton) or his obligations to his father (Ben Vereen)."
Ever since OutKast busted out with their huge cross-over hits "The Way You Move," and "Hey Ya!," the bar has been raised pretty high for their follow-up material.
Soundtracks and movies can often be judged independently, especially when the music becomes a cultural phenomenon on its own, (think Saturday Night Fever, or even Purple Rain).
On the other hand, soundtracks must work with the images on the screen, as music and other audio effects are always added after the filming is completed.
In some ways, it's unfair to judge soundtracks and non-film related music CD's the same way, but everybody does.
For Idlewild, the music critics are stirring up debate over how the release stands up independently of the film. Here are some comments...
----------
New Musical Express:
"If the only charge you can level at 'Idlewild' is that it's a bit long and uneven and self-indulgent... well hello, this is their (OutKast) jazz album! That's what jazz is like!"
"You still couldn't name another artist on the planet who could set themselves such a ridiculous challenge and pull it off with this much pizzazz."
"In any other hands this would have been a total disaster, but yes, things are never quite that simple with these two. The other thing about OutKast is that even when they make no sense whatsoever, they're rarely anything less than brilliant."
All Music Guide:
"Even its highlights fall short of OutKast's past and fail to transcend its assortment of inspirations. Little of it sticks."
"The music of the '30s seeps through a handful of tracks, the best of which is led by Big Boi protege Janelle Monae, a young vocalist who stomps and sways through her time in the spotlight."
Entertainment Weekly:
"OutKast's seventh album, Idlewild, doesn't do much to suggest the group has a bright future. Instead, it finds the duo still going their own ways as they face a dubious challenge: how to wedge rap vocals into Depression-era swing, blues, and vaudeville arrangements."
"It all plays out in the soundtrack to a movie musical set in the mythical 1930s Georgia town of Idlewild."
"If this is the multimedia spectacle the OutKast brain trust has selected to punctuate their transition from Dirty South musical pioneers into pop megadandies, it's a bust."
Rolling Stone:
"Idlewild mixes up swing, blues, hip-hop and R&B without losing a step..."
Billboard:
"Film-specific songs like "Make No Sense at All" and "Call the Law" fall flat out of context."
----------
These are five broad opinions about the music of Idlewild. We'll see how well both the soundtrack and the movie are accepted.