0 Patti Labelle: Miami Vice Siren
by

Kingsley H. Smith

07/27/2006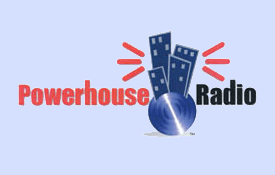 On Friday, July 28th, Miami Vice drops into movie theaters across the USA.
Based on the legendary television series, detectives Sonny Crockett and Ricardo Tubbs rise again, like the phoenix, in this 2006 update.
Jamie Foxx stretches out in the role of Tubbs, originally played by Phillip Michael Thomas. Colin Farrell jumps into the Crockett role, made famous by Don Johnson.
Although Patti Labelle, Nina Simone, and India Arie add some pizzazz to the new soundtrack, overall the complete collection as a body of work fails to live up to the 1985 Miami Vice CD.
The original 1985 release featured Chaka Khan, Phil Collins, Melle Mel, Tina Turner, Glenn Frey, and Jan Hammer. Musically, these artists were a snapshot of the best of the 80's.
As I listened to the 2006 soundtrack, I was struck by how uneven it is.
Moby and Patti Labelle collaborate for a pleasing song, "One of These Mornings." "Sinnerman" by the late Nina Simone is remixed by 'Felix Da Housecat' for a robotic techno ride. India Arie offers a charming and melodic ballad, "Ready For Love."
The rest of the tracks lack the star power commanded by today's most successful music artists, who are conspicuous by their absence.
Additional songs run the gamut from salsa to modern rock, and include other non-descript offerings...guaranteed not to distract while munching popcorn to the pyrotechnic beat of the cop cavalcade on the silver screen.
I suppose this soundtrack will play well in trendy South Beach, the section of Miami known for it's expensive restaurants, nightclubs, and upscale fashion.
We'll know soon enough if the music in the 2006 Miami Vice soundtrack is trendy, or has staying power, like it's 1985 soul mate.