0 Prince Pops on the Web
by

Kingsley H. Smith

06/02/2006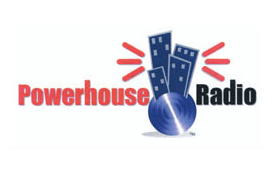 Way before iTunes and MySpace, one guy stood alone in understanding how music and the Internet could play perfectly together.
Back in 1997, Prince was the first major artist to release an entire album exclusively on the web, "Crystal Ball."
During the "Crystal Ball" era, I recall a BET interview with Prince, Chaka Khan, and Larry Graham, moderated by Tavis Smiley, where Prince talked enthusiastically about how artistic expression was enhanced by the independent distribution of music, (free from the shackles of record company control).
Although he's now back with major label CD distribution, the Prince website (site was taken offline) offers seven full-length CD's of music available exclusively through his NPG Music club.
For his visionary approach to online music distribution, Prince will receive a lifetime achievement honor in the celebrity/fan category at the Webby Awards in New York City on June 12th.
Read our compilation of reviews of Prince's latest 3121 release, and have some fun by following the link to the Prince quiz.