0 Get Closer to Maxi Priest
by

Kingsley H. Smith

06/06/2006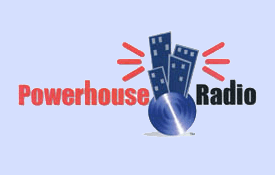 This article recently appeared in the Jamaica Observer. Various reporters contributed to the story. Reggae Sunsplash 2006 is coming to Jamaica in August.
----------
"Reggae crooner Maxi Priest says he eagerly awaits a return to the Reggae Sunsplash stage.
According to the Grammy Award winning singer, the original reggae festival holds a special place in his heart.
"It made me truly sad and disheartened that Reggae Sunsplash ever went away. It is a foundation type of thing," Priest told Splash as he relaxed at the Norman Manley International Airport before taking a flight to Miami earlier this week.
Priest, who is known for his silky voice and soulful melodies is set to perform in Scotland and Manchester in England before embarking on a six-week United States tour with internationally acclaimed Reggae Band, UB40 and veteran entertainer, Toots, who are also featured on the festival.
But his mind will not allow him to forget the first time he performed on a Reggae Sunsplash stage.
"Oh my gosh, it was my first time performing in Jamaica. The reception I received was mind-blowing," said Priest, "I felt at the time that I had delivered something".
According to Priest, this year he will be going all out to please the thousands who are expected to turn out at the large expanse of Richmond Estate where Reggae Sunsplash will be held this year."
----------
Richmond Estate is a sprawling 200 acre property on the edge of the Caribbean, with Jamaica?s Blue Mountains as its backdrop. The large area is located in Priory, in the garden parish of St. Ann, home of the world famous Dunn?s River Falls and the birth place of both Marcus Garvey and Bob Marley.
----------
Priest continues...

"I intend to make this year a very special one for the fans at Reggae Sunsplash. This is a world-class festival which deserves a world-class performance from any artist who is billed to perform. I have a few aces up my sleeve," he said.
Reggae Sunsplash will be held from August 3-6 and will feature over 100 acts performing for over 56 hours.
At present the singer says he is putting the finishing touches on his latest album. Already, a single has been released and its causing a stir in entertainment circles.
The song, entitled "Makes Me Wanna Hollah," is a soulful effort which should go a far way in signaling the return of the British-based singer to the top echelon in the competitive entertainment field.
Maxi Priest is the eighth of nine children. When he was a child, his parents moved to England from Jamaica where his father was employed as a steelworker in a factory, while his mother was a missionary at a Pentecostal Church and lead singer for the church choir.His formative years in music were dominated by gospel, reggae, R&B and pop music.
He worked as a carpenter building speaker boxes for sound-systems, while using his nights to sing at live dancehall sessions. In 1984 Maxi combined with Paul 'Barry Boom' Robinson to produce Philip Levi's "Mi God Mi King," the first UK reggae tune to reach number one status in Jamaica.
Since then he has produced 10 solo albums. The first effort, Maxi, was recorded in Jamaica by Virgin Records who garnered the services of musicians Sly Dunbar, Robbie Shakespeare, and Willie Londo.
Maxi scored with singles like "Some Guys Have All the Luck," a cover of Cat Steven's classic Wild World and a duet with Beres Hammond, "How Can We Ease The Pain."
The album propelled him into the international spotlight and in 1990 the album, Bonafide, sold gold, and the single "Close To You" hit number one on the Billboard Hot 100 Singles chart and number two on the Hot R&B Singles chart.
He also had collaborations with Roberta Flack, "Set The Night To Music," and with Shabba Ranks, "Housecall," the latter being part of the gravel-toned DJ's Grammy-winning album. But with all his achievements, Maxi Priest remains humble and is focused on the road ahead.
"The hype has never gotten to my head. Right now, I am just focusing on doing what I do best," said Maxi Priest."