0 R&B, Blues, Gospel, and Jazz Stars added to the National Recording Registry
by

Kingsley H. Smith

06/13/2006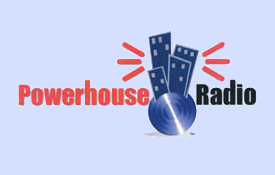 50 classic recordings have been selected by the Librarian of Congress to be added to the USA's National Recording Registry.
The Library of Congress is the nation's oldest federal cultural institution and the world's largest library with more than 132 million items, including nearly 2.8 million sound recordings.
Did you know that the Library's recorded sound section holds the largest number of radio broadcasts in the United States - more than 500,000.
Recordings selected for the National Recording Registry are those that are culturally, historically, or aesthetically important, and/or inform or reflect life in the United States.
Anyone can nominate a song using an online form provided by the Library. We'll give you the address for 2006 nominations after you check out the 2005 inductees.
The full list of 50 performers from 2005 is quite impressive. Songs/albums are compiled in chronological order, so there's no meaning to the song number designation. Song number one is from 1903, song fifty is from 1988.
Here are the folks from the world of R&B, blues, gospel, and jazz who now have their songs in the National Recording Registry. These are the official descriptions provided by the Library of Congress...
23. "Straighten up and Fly Right," Nat "King " Cole (1943)
The King Cole Trio, featuring Nat "King" Cole on piano and vocals, is one of most respected small-group ensembles in jazz history.
Cole's astonishing technical command of the piano, featuring a deceptively light touch, influenced many of the greatest piano virtuosos who followed him, including Erroll Garner, Oscar Peterson, and Bill Evans.
His vocal solo on this recording introduced audiences to his beautifully smooth singing, immaculate diction and liquid style, launching his career as one of the most popular singers of the mid-20th century.
27. "Move on up a Little Higher," Mahalia Jackson (1948) )
This recording was gospel singer Mahalia Jackson's breakthrough disc, a best-seller that appealed equally to black and white audiences and reputedly became the best-selling gospel release to date.
Jackson blends the vocal styles of blues singers, such as Bessie Smith and Ma Rainey, with the heartfelt emotion and commitment common to traditional gospel singing. She helped to make gospel music popular with racially diverse audiences of all religions.
31. "Blueberry Hill," Fats Domino (1956)
Domino's relaxed-tempo, R&B version of "Blueberry Hill" was inspired by Louis Armstrong's rendition of the 1940 composition. The singer's New Orleans roots are evident in the Creole inflected cadences that add richness and depth to the performance.
Recorded in Los Angeles for Imperial records, Domino insisted on performing the song despite the reservations of the producer of the session. The wisdom of this choice is borne out by the enduring association of the song with Domino, despite a number other popular renditions.
39. "Dancing in the Street," Martha and the Vandellas (1964)
This rousing dance hit has been cited as one of the first examples of what would come to be known as the Motown sound.
Written by Marvin Gaye, William Stevenson and Ivy Jo Hunter, the song was turned down by another Motown act before Martha and the Vandellas performed it in the Motown studios.
The group, which consisted of Martha Reeves, Rosalyn Ashford, and Annette Beard, had alternated between singing backup for other Motown acts and working on their own material, but, after the success of this song, their career as a backup group ended.
The African American community would come to infuse the tune with political sentiments.
40. "Live at the Regal," B.B. King (1965)
Bluesman B.B. King recorded this album at the Regal Theater in Chicago in 1964. The recording showcases King's inventive and emotional guitar style, which blends Delta blues with a rhythm and blues beat, spiking the combination with his "sliding note" style.
The album, one of the first of an in-concert blues performance, documents King's intimate relationship with his audience. King, who has been called "The King of the Blues" and the "best blues artist of his generation," has been a primary influence on a number of artists, including Buddy Guy, Eric Clapton and Mike Bloomfield.
41. "Are You Experienced?" Jimi Hendrix Experience (1967)
This 1967 release remains not only one of the quintessential statements of psychedelic rock but also has proved to be one of the most groundbreaking guitar albums of the rock era.
Hendrix's playing, while strongly rooted in the blues, also incorporated a variety of jazz influences and a uniquely personal vocabulary of emotive guitar feedback and extended solos.
Including such classics as "Purple Haze," "Hey Joe," and "The Wind Cries Mary," the album featured the able rhythm section of Noel Redding on bass and Mitch Mitchell on drums. It is difficult to overstate the enormous influence that Hendrix's recordings have had on subsequent guitarists.
44. "Oh Happy Day," Edwin Hawkins Singers (1969)
Regarded as the springboard for the development of contemporary gospel music, "Oh Happy Day" was based on a 19th century white hymn.
Its popular music and jazz-influenced harmonies, infectious rhythms and use of instruments not often found on earlier gospel recordings have made the recording enduringly popular and influential.
Originally recorded on a long-playing album, "Let Us Go into the House of the Lord," as a fund-raising effort for the Northern California State Youth Choir by director Edwin Hawkins, its compelling, exhilarating sound found its way onto radio playlists in San Francisco.
Re-recorded under the name "Edwin Hawkins Singers," the song became an international crossover hit.
46. "The Revolution Will Not Be Televised," Gil Scott-Heron (1970)
This poem, first released on Gil Scott-Heron's first album, "Small Talk at 125th and Lenox," served as a rallying cry to black America and proved a foreshadowing of the more politically active strains of rap music.
Having published a novel before he switched to a career as a recording artist, Scott-Heron's street poetry proved uncompromising in its vision. Flutist Hubert Laws accompanied Scott-Heron's spoken and sung pieces.
49. "Songs in the Key of Life," Stevie Wonder (1976)
In addition to Stevie Wonder's impeccable musicianship, this album features contributions from Nathan Watts (bass), Raymond Pounds (drums), Greg Phillinganes (keyboards), Ben Bridges and Mike Sembello (guitar) and a guest appearance by jazz pianist Herbie Hancock.
To produce the album, Wonder and the group worked in the studio relentlessly for two years, occasionally logging sessions of 48 hours straight. These efforts paid off with a number of excellent jazz, blues and gospel-influenced songs, including "I Wish" and "Pastime Paradise."
The album also includes the Duke Ellington tribute "Sir Duke," in which Wonder acknowledges his debt to the African American musical tradition.
----------
If you'd like to view the National Recording Registry master list, or nominate a song for the 2006 National Recording Registry, the deadline is July 6, 2006.
I'm nominating a song. If it's accepted, I'll let you know!