0 Rhythm King Ike Turner Dies at 76
by

Kingsley H. Smith

12/12/2007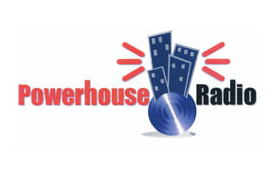 Ike Turner, an R&B and rock innovator, has passed away at the age of 76.
Ike & Tina Turner were shocking audiences 40 years ago with an explosive show featuring the leggy lady Ikettes, Tina's dynamic moves, and Ike's slave driver dominance of the band.
His abuse of Tina Turner is well documented in the movie, What's Love Got To Do With It.
Ike formed his first band, the Kings of Rhythm, while he was still in school. He played guitar on some early rock and roll hits in the 1950's, including the song "Rocket 88" in 1951 by saxophonist Jackie Brenston, (recorded at the famous Sun Studios in Memphis).
By 1956, Tina Turner became a vocalist with Ike, and in 1958, the same year they were married, she became the band's lead vocalist.
Between 1958 and 1966, Ike and Tina worked hard to establish their reputation as gifted electric entertainers.
Producer Phil Spector gave them their first big break leading to international success in 1966, with "River Deep, Mountain High," a #3 hit in the U.K. Despite the global acceptance of "River Deep, Mountain High," the song did not connect as well with American audiences.
By 1969, Ike and Tina were recording cover songs originally performed by Sly & The Family Stone, and The Beatles. Another cover, "Proud Mary" from Creedence Clearwater Revival's songbook propelled the duo to #4 on the U.S. charts in 1971.
Just this year, Ike Turner won a 2007 Grammy Award in the traditional blues album category for Risin' with The Blues.
Ike will probably be most remembered as a tragic figure. Despite exceptional musical talent, his demons of drug addition and wife-abusing are always going to be associated with his legend.