0 12 Days of Christmas in Soulsville
by

Kingsley H. Smith

12/14/2007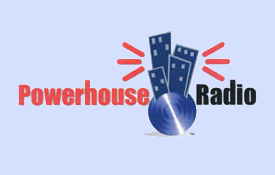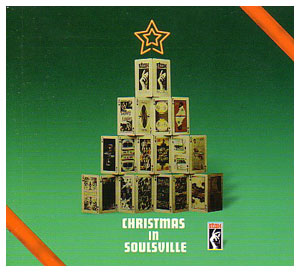 2007 has been the year of Stax Records reissues.
Concord Music Group now owns the Stax catalogue. Concord has been aggressively re-releasing music in celebration of the 50th anniversary of Stax.
New this holiday season is Christmas In Soulsville.
This CD is a Southern Soul lover?s sweet treat. The tracks reflect the bluesy sound that dominated Memphis and Stax in the 1960's and early 1970's.
You won't find fancy synthesizers, glossy production gimmicks, or city slicker orchestration on these sparse arrangements. Simple is better as these songs are sung from the heart using the emotions of soul to carry the tunes.
One track appears for the first time on CD, "That Makes Christmas Day," a charming daughter and father collaboration featuring Carla & Rufus Thomas. The song is a slow blues with lots of Memphis horns, lots of Rufus, and not enough Carla, but it works.
2 versions of "Santa Claus Wants Some Lovin'" from both Albert King and Mack Rice are included.
Christmas In Soulsville is a historic time capsule. Who better to serve up a buffet of classic soul Christmas delights than the R&B - blues stars of Stax.
Otis Redding - "Merry Christmas, Baby"
The Staple Singers - "Who Took the Merry Out of Christmas"
Booker T & The MGs - "Winter Wonderland"
Isaac Hayes - "The Mistletoe and Me"
The Emotions - "Black Christmas"
Albert King - "Santa Claus Wants Some Lovin'"
Rance Allen Group - "White Christmas"
Rufus Thomas - "I'll Be Your Santa Baby"
Little Johnny Taylor - "Please Come Home for Christmas"
The Emotions - "What Do the Lonely Do at Christmas"
Mack Rice - "Santa Claus Wants Some Lovin'"
Isaac Hayes - "Winter Snow"
The Temprees - "It's Christmas Time Again (The Christmas Song)"
Albert King - "Christmas Comes But Once a Year"
Rufus & Carla Thomas - "That Makes Christmas Day"