0 India Arie makes Positive Contact
by

Kingsley H. Smith

07/25/2006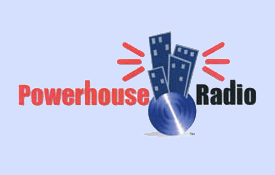 Here I am, visiting with India Arie, right after her live nationwide NPR studio concert, in Washington, DC, on Thursday, July 20.
She's currently on tour to support her number one CD, "Testimony: vol. 1, Life & Relationship."
This release is India's best to date. The standout tracks are:
Good Morning
There's Hope
India's Song
Summer
Better People
I Am Not My Hair featuring Akon
Here's India's remaining 2006 tour schedule...
July 29, Chastain Park - Atlanta, GA
July 30, Orpheum Theater - Memphis, TN
August 5, Aronoff Center - Cincinnati, OH
August 6, Ryman Auditorium - Nashville, TN
August 10 Tampa Performing Arts Center - Tampa, FL
August 11, Orange County Convention Center - Orlando, FL
August 12, BJCC Arena - Birmingham, AL
September 16, Cascade Theater - Redding, CA
September 17, Black Oak Ranch - Laytonville, CA
October 6, Royal Naval Dockyard - Bermuda