1 Ronettes Rock Hall of Fame
by

Kingsley H. Smith

01/09/2007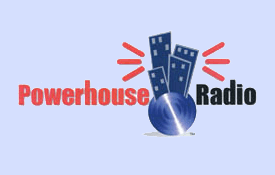 Legendary New York City radio dee jay "Murray the K" called them his "dancing girls."
And dance up a storm they did during their time in the spotlight.
The Ronettes will be inducted into the Rock and Roll Hall of Fame class of 2007 on March 12 in New York City.
Estelle Bennett, Ronnie Spector, and Nedra Talley join...
The Supremes (1988)
Martha and the Vandellas (1995), and
The Shirelles (1996)
exclusively as the only "girl group" representatives in the Hall.
Here are the hits of the Ronettes...
"Be My Baby" (1963)
"Baby, I Love You" (1964)
"(The Best Part of) Breakin' Up" (1964)
"Do I Love You? (1964)
"Walking In The Rain" (1964)
The ladies got together in 1958 as the Darling Sisters. While still in junior high school, they turned professional.
Producer Phil Spector used them as backup singers as early as 1962. After their string of hits, the Ronettes were history by 1966.
Veronica "Ronnie" Bennett was married to Phil Spector from 1968 - 1974.
Ronnie continues to be active. She released Last of the Rock Stars in 2006, a 20 year follow-up to 1987's Unfinished Business.
In many was, the induction of the Ronettes is a tribute to the dedication of Ronnie Spector to her life-long craft.
The salutation also honors this great "girl group" as significant contributors to popular music during an era of industry transition in the early 1960's.
Not many acts can get elected to the Hall with such a short list of recordings. Music insiders will tell you however that Ronnie Spector has one of the great pop music voices. I certainly agree.
Here's the Rock and Roll Hall of Fame Full Inductee List from A to Z.
In 2007, the Ronettes join Grand Master Flash and the Furious Five, (first hip-hop group ever to be inducted), R.E.M., Patti Smith, and Van Halen in the Rock and Roll Hall of Fame.