0 Soulful 45 RPM Picture Sleeve Flashback
by

Kingsley H. Smith

10/12/2006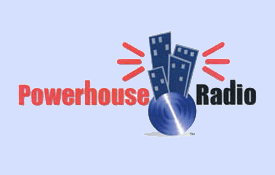 By approximately 1990, 45 RPM picture sleeves faded into music history.
The colorful jackets artfully promoted the latest songs by eager recording acts with visions of hits dancing in their heads.
The seven inch vinyl record inside of the sleeve also faded into oblivion along with 8 track tapes, turntables, and electric typewriters.
CD singles still come with picture sleeves, but as digital downloading of music becomes more popular, the days of CD singles are numbered. Retail CD albums will probably last a little longer.
Can you guess what year these four songs with sleeves were released?
Hint: all four are from the same year in the 1980's.
These four original 45 RPM picture sleeves, from the PowerhouseRadio.com collection, promoted what turned out to be major hits for Michael Jackson and Whitney Houston, and minor releases for Natalie Cole and Smokey Robinson.
As you might guess, sleeves keep increasing in value. Do you have any in your collection? Most 45 RPM picture sleeves, even without the vinyl records inside, fetch between $5 to $10 a piece in 2006.
Several authors have written books estimating the value of these sleeves. The more famous the act, the more value the sleeve has.
I'm lucky enough to have several hundred original 45 RPM picture sleeves going back to 1964, 99.5% with the records too, and I plan to hold on to all of them.
Answer to the trivia question:
1987.
Want to use any of our picture sleeves as a screen saver? Visit the Powerhouse Radio Picture Sleeve Pop Wallpapers collection.