0 Dionne Warwick and Girl Friends Sing Fresh Duets
by

Kingsley H. Smith

10/13/2006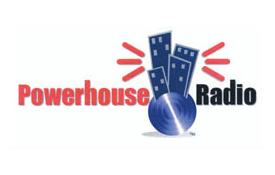 Dionne Warwick continues her 2006 celebration of 45 years in show business with a new all-star female duet collection featuring those most memorable Burt Bacharach - Hal David hits.
Together with Dionne on "My Friends and Me" are:
Gladys Knight
Olivia Newton-John
Kelis
Gloria Estefan
Mya
Angie Stone
Cyndi Lauper
Reba McEntire
Da Brat
Celia Cruz
Chante Moore
Wynonna Judd
Cheyenne Elliott
Lisa Tucker
Deborah Cox
Gladys Knight joins Ms. Warwick for a powerful reading of "I'll Never Love This Way Again."
Olivia Newton-John and Dionne do a bouncy interpretation of "Wishin' and Hopin'."
Contemporary R&B maven Mya does "Close to You" duet style.
Kelis jumps in with DW for "Raindrops Keep Fallin' On My Head."
Gloria Estefan tag-teams "Walk on By."
Celia Cruz together with Dionne helps point the way to "San Jose."
Deborah Cox, Chante Moore, Angie Stone, and Da Brat help Ms. Warwick bring the socially conscious "Windows of the World" up-to-date, with Da Brat rapping about Iraq, Katrina, and other controversial issues.
Dionne will celebrate the November 7th release of "My Friends and Me" with a special benefit concert on Sunday, November 19, at New York's Lincoln Center Avery Fisher Hall.
The evening will raise funds for Love Our Children USA and The New York Therapeutic Riding Center.