0 Southern Soul Sweetheart Candi Staton
by

Kingsley H. Smith

09/13/2006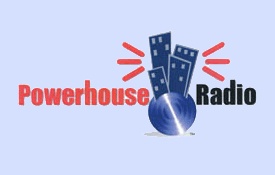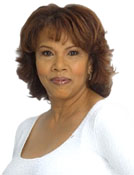 Highlights from Candi Staton's official biography...
There are southern soul voices and there are southern soul voices. Raw and ravaged, Candi Staton's is one of the signature sounds of the genre.
It's a voice with a tear in it, the cry of a woman wounded by life, by men, by woes turned inward.
Born Canzetta Maria Staton in Hanceville, Alabama, Candi was from a farming family. When they weren't harvesting crops or picking cotton, they were in church.
As a child, Staton sang in the choir. "The crowds would get very emotional," she recalls. "At the time I didn't really know why they were crying so much...once I remember, the audience got so emotional, throwing their pocket books at my feet and so on, that I got really scared and ran off to my mother."
Her brother dared her to sing on amateur night at the 27/28 Club in Birmingham, Alabama. She went up and sang "Do Right Woman" and won a booking to open for Clarence Carter, her future husband. He liked her and asked her to open for him on the road.
After hooking up with Clarence, Candi enjoyed smash Top 10 classic soul R&B hits such as:
I'd Rather Be An Old Man's Sweetheart (Than To Be A Young Man's Fool)
Sweet Feeling
Stand By Your Man
He Called Me Baby
Mr. & Mrs. Untrue
Too Hurt To Cry
In The Ghetto (which won a Grammy nomination)
After 1976, Candi became a princess of disco with "Young Hearts Run Free," "Victim," "Nights On Broadway," and "When You Wake Up Tomorrow."
Following producer Dave Crawford out to California, she made her third marriage - to Tyrone Davis' former promoter, and commenced a period of domestic misery and abuse (not her first).
Crawford's song 'Young Hearts Run Free' was inspired by the painful stories that Candi told him.
"We would sit down and I would tell him the horrors I was going through in the marriage I was trying to get out of," Staton remembers. "I would bring David incidents, and little did I know he was making mental notes and writing all that stuff down."
A masterpiece of marital grief - "You count up the years/and they will be filled with tears" - 'Young Hearts' also placed Staton in the middle of the 1976 dance music revolution.
In 1977, she recorded the Bee Gees 'Nights on Broadway.'
By the early 80s Staton was in limbo, and drinking heavily. "I had such low self-esteem when I started in the entertainment world," she says.
"I had no one in my family to show me any confidence. Alcohol enabled me to get out there in front of all those people and sing. I couldn't even think of going onstage without being at least a third drunk."
She was also coming to terms with the patterns of abuse and subjugation in her life, tracing them back to the experience of growing up with an alcoholic father.
"Your real role model is not an artist or an entertainer, it's your parents," she reflects. "And what you see them do, usually it comes down through the generations.?
"I saw how my father would drink and abuse my mother and they would fight all the time. Somewhere in the back of my mind I knew it wasn't right, but you pick those same kind of men."
"I've married the same man over and over again. He just looked different and wore different clothes."
In 1982 Staton saw the light, and knew she had to quit drinking. "I had allowed alcohol to take my life over," she says. "I was destroying everything in my body.?
"One day I just went cold turkey and said, "I'm not gonna do this anymore'." Instead she returned to the church of her childhood, forsaking soul music for the gospel of her formative years.
In time she established her own ministry and television show. How, one wonders, will the gospel faithful view her reconciliation with secular music on "His Hands."
"There will be some religious folk that will come against me, and even maybe some DJs," Staton says. "They'll be disappointed maybe that I'm singing love songs. But I call them life songs. Just because you go to church you're not alienated from life."
A third wind in Staton's secular career came in 1991 when club act The Source sampled a gospel track she had recorded for comedian Dick Gregory. 'You Got The Love' has twice been a UK hit for Staton, giving her a whole new profile.
"When the song didn't happen in America, I thought, 'Oh well, another one bites the dust'," she admits. "And then I got a call from London saying the song was on the charts. The good thing was, they couldn't pay me so they gave me half the publishing!"
"You Got The Love" was remixed and became a Top Ten British hit and sold two million copies.
The song was reissued in both 1997 and 2006 and charted in the British Top Ten again each time.
After witnessing so many divorces in the church, Staton decided to go into the studio and record a relationship music CD entitled "His Hands" (Astralwerks/Honest Jons) that was released in Spring 2006.
"In the church we sometimes focus so much on the spiritual things that we neglect the natural things," Staton says.
"That's not balance. While we're on earth, we have to take care of our spouses and our kids and be there for them.
We can't be in worship all day or we won't be doing what God has called us to do, so that project talks about issues that everyone goes through - including Christians.
The songs point to things that you should see as signs of a problem in your relationships. I know some in the church still won't understand it, but I have Biblical scriptures to back me up and if they want to argue with scriptures, that's their choice."
----------
The Candi Staton website has much more.