0 Classic Soul Summit Summons Gordy, Gamble, Huff & Bell
by

Kingsley H. Smith

09/12/2006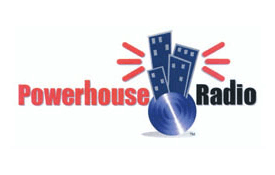 Condensed From Frost Illustrated, Fort Wayne, Indiana...
"Philadelphia International Records recently released editorial sound bites and photos of an extraordinary forum that brought together for the first time the four men collectively responsible for the rise of the R&B/classic soul genre...
The hit making machine brain-trust are Motown founder Berry Gordy, Philadelphia International Records founders Kenneth Gamble and Leon Huff, and Stax Records founder Al Bell.
The historic question and answer session held at the landmark Gamble-Huff recording studio in Philadelphia, provided an intimate setting for industry trailblazers Gordy, Gamble, Huff and Bell to collectively reflect on their musical genius.
"To have the four architects of classic R&B/soul together in one room, under one roof at the same is beyond belief," said Philadelphia International Records Executive Vice President Chuck Gamble, who orchestrated the forum as one of several special events taking place in 2006 to celebrate The Sound of Philadelphia's 35th anniversary. "We are still digesting it."
That's because Gordy, Gamble, Huff and Bell are responsible for countless hits recorded by many of the world's top artists including Motown's:
Temptations
Supremes
Stevie Wonder
Smokey Robinson
Marvin Gaye
Philadelphia International Records:
O'Jays
Patti LaBelle
Teddy Pendergrass
Lou Rawls
Billy Paul
Stax Records:
Issac Hayes
Al Green
Otis Redding
The Staple Singers
.
The rare gathering of these pioneers was videotaped in front a live audience that included Motown R&B songwriting veterans Brian and Eddie Holland; Claudette Robinson of the Miracles; Chubby Checker; Bunny Sigler; Chuck Jackson; and William "Poogie" Hart of the Delfonics.
Also present was actor Clifton Davis who wrote the 1971 Motown hit single "Never Can Say Goodbye" recorded by the Jackson 5, and some of the young R&B hitmakers of today including:
Andre Harris and Vidal Davis (Dre and Vidal) who have created music for Usher, Alicia Keys, Mary J. Blige and Will Smith.
Carvin Haggins and Ivan Barias who have produced songs for Musiq and Faith Evans.
Prolific songwriter and renowned Motown artist Smokey Robinson made a surprise appearance at the gathering and immediately joined Gordy, Gamble, Huff and Bell in the discussion.
Audience members watched as the men who brought classic soul music into their lives humbly and eloquently took turns reflecting on their unmatched successes, thousands of songs created, countless artists recorded, and friendly behind-the-scenes label rivalries.
"Gamble and Huff would come out with these songs that would amaze us and we'd say man, how did they get that," said Gordy as he called the Motown-Philly relationship a "loving competition."
Moderated by veteran Philadelphia radio personality Dyana Williams, the three-hour discussion was lighthearted in terms of content but passionate as it related to the many reflections shared.
R&B crooner Gerald Levert encouraged today's songwriters, producers and artists to "bring back to the industry the camaraderie" that Gordy, Gamble, Huff and Bell exhibited at the forum.
Levert noted that although the four icons were steering three separate record labels at one time and were in essence competing for music sales, "they still shared a bond with one another at the end of the day."
"Who knows?" said Chuck Gamble, when asked what happens next. "Maybe next time, we'll go to the world-renowned Motown Hitsville studios in Detroit or to the venerated Stax museum in Memphis. We can't let this die. We have to keep it going."