1 Thanksgiving Message from Bama the Village Poet
by

Kingsley H. Smith

11/21/2007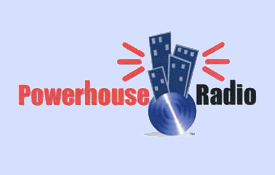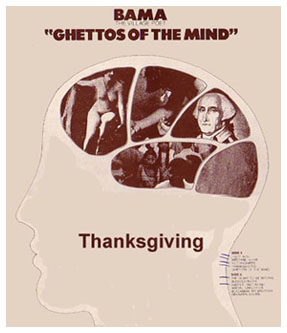 The Last Poets, Gil Scott-Heron, Nikki Giovanni, Sekou Sundiata, and others have married music with the spoken word to deliver powerful political messages.
Another artist of this genre is Bama the Village Poet.
Though mostly forgotten, his Ghettos of the Mind, released in 1974, delivered an array of entertaining, ironic, sarcastic and witty words scored to the beat of musicians Bernard Purdie, Cornell Dupree, Richard Tee, Gordon Edwards, and Billy Jackson.
Bama observed the world, and he critiqued it, with humor and eloquence.
Here's the original vinyl album cover complete with my hand written notes. Listen to his classic piece, "Thanksgiving." It's no turkey.
2021 Update: Watch / Listen below to the updated HD (high definition) "Thanksgiving" production courtesy of our sister website Quikthinking.com.