0 Leaving New Day Dreaming to Natalie Cole
by

Kingsley H. Smith

09/27/2006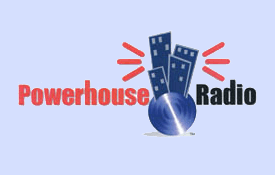 Aretha Franklin's number one song, "Day Dreaming," gets a contemporary spin as one of the highlighted tracks on Natalie Cole's new CD, "Leavin'."
Scheduled for release yesterday, (September 26), "Leavin'" is Natalie's 20th studio album, and her first in four years.
Versatility is Ms. Cole's middle name. She chooses a wide selection of material on the collection, including songs by The Isley Brothers, Fiona Apple, Neil Young, Kate Bush, and Sting:
Criminal
Old Man
Day Dreaming
Leavin'
The More You Do It (The More I Like It Done To Me)
Lovin' Arms
Love Letter
The Man With A Child In His Eyes
5 Minutes Away
Don't Say Goodnight (It's Time For Love)
You Gotta Be
If I Ever Lose My Faith In You
She handles "Day Dreaming" quite well, giving it a very modern touch.
Natalie Cole trivia...her first hit, "This Will Be," reached #6 pop in 1975. How many hits did she have through 1997?
What's a new CD without a tour to support the release? Catch Natalie on the following October and November 2006 dates:
October 12: Casino Rama Orillia, Ontario, Canada
October 14: Caesar's Palace, Atlantic City, New Jersey
October 16: World Cafe Live, Philadelphia, Pennsylvania
October 18: Variety Playhouse, Atlanta, Georgia
October 21: Norton Center for the Arts, Danville, Kentucky
October 24: Count Basie Theater, Red Bank, New Jersey
October 25: Music Center at Strathmore, Bethesda, Maryland
October 28: Fine Arts Theatre, Detroit, Michigan
October 29: Fine Arts Theatre, Detroit, Michigan
November 1: Park West, Chicago, Illinois
November 2: Park West, Chicago, Illinois
November 7: Potawatomi Casino-Northern Lights Theatre, Milwaukee, Wisconsin
November 12: Jackson Rancheria Casino, Jackson, California
The answer to the trivia question: Natalie Cole had 18 charted "hits" between 1975 - 1997.