0 The Raydio Evolution of Ray Parker Jr.
by

Kingsley H. Smith

08/10/2006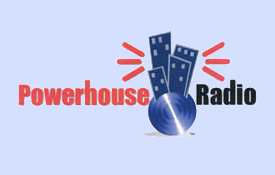 Ray Parker Jr. learned his craft well.
With tons of experience to guide him, he made the successful leap from session musician to Raydio hit maker.
During his Raydio era, the air waves percolated with the charm of his group's catchy songs, sincere lyrics, and memorable melodies. Ray has just released a new solo album, "I'm Free," and he still knows how to tell great stories and handle tight harmonies through his songs.
One thing that distinguishes Ray's style is the ease at which he effortlessly sings. You can understand all of the words as his voice cuts through (out front in the mix).
With 11 songs, I found the first 9 tracks of "I'm Free," the most appealing. The title cut is a bluesy number done Texas style with a guitar lick reminiscent of the late Stevie Ray Vaughan.
Sounds like Mr. Parker has been spending time on the beach too. There's a festive bounce in the air. "Rum Punch" is a lot of fun, as Ray and his party posse sing "pour me another and let's get drunk."
You'll also find a few well done instrumentals, featuring Ray Parker's subtle guitar.
A surprise song is his interpretation of a pop classic, "The Guitar Man," originally a hit for David Gates (with the group Bread).
Overall, "I'm Free" offers you a pleasant sounding Ray Parker Jr., serving up some spicy new soulful songs. Honest and straightforward lyrics keep you interested throughout both the fun, and the despair illuminated in his songs.
Here are some Ray Parker Jr. tour dates for the rest of 2006:
August 26, Washington DC, Carter Barron Amphitheater (Rock Creek Park)
September 9, Huntington Beach, CA
September 30, Mesa, AZ, Ikeda Theater
October 1, Santa Barbara, CA, Santa Barbara Zoo
October 7, Catalina Island, CA, Catalina Jazz Festival
October 13, Jacksonville, FL, The Florida Theatre
October 14, Sarasota, FL, Van Weizel Performing Arts
October 15, Melbourne, FL, King Center
Ray's Official Biography begins..."singer, songwriter, guitarist, and producer Ray Parker Jr. had hits as:
Raydio (the million-selling Jack and Jill, You Can't Change That)
Ray Parker Jr. and Raydio (Two Places at the Same Time, A Woman Needs Love Just Like You Do)
Ray Parker Jr. (the number one R&B and pop gold single "Ghostbusters")
Co-writer of hit songs for Rufus and Chaka Khan (the number one "You Got the Love" from Fall 1974) and Barry White's ("You See the Trouble With Me" from Spring 1976)."
"Born May 1, 1954, in Detroit, Michigan, Parker started out as a teenage session guitarist playing on dates recorded for Holland-Dozier-Holland's Hot Wax and Invictus Records (whose roster included):
Freda Payne
Honey Cone
Chairman of the Board
100 Proof Aged in Soul
Laura Lee
8th Day
Ray also played behind the Temptations, Stevie Wonder, the Spinners, Gladys Knight and the Pips, and other Motown acts when they appeared at the Twenty Grand Club."
"In 1972, Wonder called Parker to ask him to play behind him on a tour that he was doing with the Rolling Stones. Parker thought it was a crank call and hung up the phone. Wonder called back and convinced Parker that he was the real deal by singing "Superstition" to him."
See what he's up to now at the Ray Parker Jr. official website.