0 Usher on Broadway to Shakeup Chicago
by

Kingsley H. Smith

08/09/2006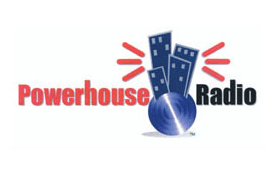 2006 marks the 10th anniversary of the musical Chicago on Broadway. Grammy Award winner Usher is the latest star to cast his large shadow on the New York City stage.
Chicago has made big box office bucks. In 2002, Queen Latifah was nominated for a best supporting actress Oscar for her role in the film adaptation. The movie went on to win six Academy Awards. The Broadway production won six Tony Awards in 1997.
Usher will jump into the role of Billy Flynn. The flamboyant Roaring 20's musical offers plenty of jazz-based heat to keep the action hot for the 27 year-old Usher.
"This is a very exciting time in my career," says Usher. "I have always admired Broadway actors for their showmanship, dedication and focus that goes into performing live on stage every night."
"Being on Broadway allows you to connect to audiences in a whole new way that's different from music and movies. When they asked me to play Billy Flynn in "Chicago," I jumped at the chance to be a part of such an amazing production."
Usher's acting resume is pretty impressive. He's appeared in the movies "She's All That," "The Faculty," "Light it Up," "Geppetto," "Texas Rangers," and "In the Mix".
His television credits include "The Twilight Zone," "7th Heaven," "Moesha," and Dick Clark's "American Dreams" (portraying Marvin Gaye).
Usher's 5th album, "Confessions" released in 2004, dominated the album charts and broke numerous records. "Confessions" sold over 15 million copies and spun off four phenomenal #1 Pop and #1 R&B hit singles.
Usher has earned countless awards including 5 Grammy Awards, several American Music Awards, MTV Video Music Awards, BET Awards, and Billboard Awards.
You get the feeling he'll be a hit on Broadway too. Usher joins the cast of Chicago at New York's Ambassador Theatre on August 22nd, and continues to shine through October 1, 2006.