0 Tower of Power Heaven
by

Kingsley H. Smith

05/05/2006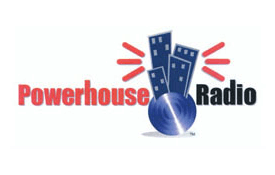 When it comes to music artist homepages on the Internet, many of them are some of the worst websites ever designed.
The majority feature unbelievably large picture images, with pages that load too slowly, urls that constantly change, and valuable information that is often missing in action.
Cutting edge bandwidth hogging technologies are stressed on these sites. They forget that simplifying the usability experience for the visitor is more important.
These sites are designed to duplicate the look of a theatrical or television performance first. Serving the primary needs of the site visitors comes second.
I recently visited the website of a top classic soul R&B superstar, whose message board featured dark purple lettering on a black background - virtually impossible to read.
That's the main reason why books aren't published with white letters on black pages! Your eyes would eventually pop out of your head.
One of the best music artist Internet sites I've seen belongs to Tower of Power. Even if you aren't a big Tower of Power fan, you'll want to check out their site.
TowerofPower.com is extremely easy to use, with clearly labeled links indicating the nature of the information you'll find, and there's plenty to discover.
You can grab all of their song lyrics in PDF files, read complete band member profiles with timelines, and access complete tour date information.
In addition, there's news, full biographies, an amazing collection of photos, sheet music links, an online store, and much more.
Congratulations to the web designers of TowerofPower.com. It's not the fanciest show-off site, with tons of over the top technology, but it's an informative crowd pleaser with powerful features to enjoy.