0 'Peace Out' from War on Cinco De Mayo Day
by

Kingsley H. Smith

05/05/2006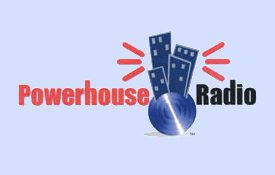 I've spent two memorable Cinco De Mayo days having a funky good time. One in San Antonio, Texas, the other in Seattle, Washington. Great music was at the centerpiece of both lively celebrations.
According to Mexonline.com, an online guide to Mexico, The holiday of Cinco De Mayo, May 5th, commemorates the victory of the Mexican militia over the French army at The Battle Of Puebla in 1862.
It's primarily a regional holiday celebrated in the Mexican state capital city of Puebla, and throughout the state of Puebla.
The holiday is recognized in other parts of Mexico, and especially in U.S. cities (with significant Mexican populations).
Cinco De Mayo day is not, as many people think, Mexico's Independence Day, (which is September 16).
Cinco De Mayo day offers us the opportunity to think about groups and individuals who have effectively blended elements of Latin, soul, rock, and R&B.
Santana, Malo, Joe Cuba, Tito Puente, Coke Escovedo, and Shelia E., (Coke's daughter), all have had success expressing their music through strong Latin roots.
Perhaps the most successful R&B, soul, rock, and Latin fusion blend, with a touch of jazz, comes from the hit making ensemble: War.
Bill Dahl, in a Billboard review, writes about the story of War:
"Freewheeling War mixed rock, jazz, and soul influences into a spicy stew throughout the 1970's, resulting in a series of R&B and pop hits sporting funky melodies and politically aware messages.
Born in Long Beach, California, in 1969, the large combo initially served as rocker Eric Burdon's group, backing the ex-Animal on his 1970 million-seller "Spill the Wine."
The band signed with United Artists in 1971 and enjoyed its first smash the next year with "Slippin' into Darkness."
Tapping into a sizzling, horn-fueled rock/soul synthesis, "The World Is a Ghetto," "The Cisco Kid," and "Why Can't We be Friends?" all went gold during the mid 1970's.
Despite numerous personnel and label changes, War remained popular throughout the 1980's.
In the early 1990's, War experienced a revival, partially due to the fact that all of their albums were reissued. The group was also acknowledged as a primary influence on contemporary R&B and hip hop.
War released a new album in 1994 to capitalize on their new found popularity."
----------
War is still touring and performing. Here's their intense 2006 schedule:

Friday, May 5, 2006 Victorville, CA San Bernardino Co. Fair
Saturday, May 6, 2006 Coarsegold, CA Half Dome Chukchansi Casino
Saturday, May 13, 2006 Mountain View, CA Shoreline Amphitheatre
Thursday, May 25, 2006 Solana Beach, CA Belly Up Tavern
Saturday, May 27, 2006 Los Angeles, CA Greek Theatre
Sunday, May 28, 2006 Avila Beach, CA Avila Beach Resort
Saturday, June 3, 2006 El Paso, TX Custom Car & Chopper Festival
Sunday, June 4, 2006 Beaumont, CA Cherry Festival
Sunday, June 11, 2006 Santa Rosa, CA Sonoma Co. Fairgrounds
Saturday, June 24, 2006 Sacramento, CA Meadowview Jazz & Cultural Festival
Sunday, June 25, 2006 Philadelphia, PA West Oak Lane Festival
Friday, July 28, 2006 Canal Fulton, OH Rock & Roll Resort Fest
Friday, August 4, 2006 Columbus, OH Ohio State Fair
Tuesday, August 8, 2006 Camden, NJ Wiggins Park
Saturday, August 12, 2006 Camp Verde, AZ Cliff Castle Casino
Saturday, August 26, 2006 Albany, OR Art & Air Festival
Sunday, August 27, 2006 Palmer, AK Alaska State Fair
Thursday, August 31, 2006 Sparks, NV John Ascuaga's Nugget
Saturday, September 2, 2006 Long Beach, CA Blues Festival
Sunday, September 3, 2006 Virginia Beach, VA American Music Fest
Wednesday, September 20, 2006 Marysville, WA Tulalip Casino
Saturday, October 21, 2006 Annapolis, MD Rams Head On Stage
Sunday, October 22, 2006 Annapolis, MD Rams Head On Stage
Thursday, November 2, 2006 Highland, CA San Manuel Indian Bingo & Casino
War's unique sound comes from a talented mix of musicians, including keyboard specialist Lonnie Jordan, and Danish-born harmonica player Lee Oskar.
"The Cisco Kid" is the song that gained war a strong following in the Latino community.