0 U Can't Touch This - MC Hammer all the Time
by

Kingsley H. Smith

04/19/2006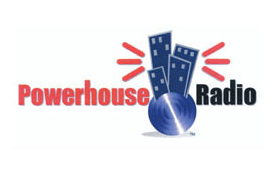 There's nothing like the excitement of a large arena concert, with 18,000 plus fans dancing themselves into delirium.
Such was the case at one of the strongest live shows I attended in the 1990's: Hammer at Madison Square Garden in New York City.
Still known as "MC" back then, his electrifying and costly stage show rocked the big apple with "a cast of thousand" homeboy and homegirl dancers, extras, and hanger-on's.
He had so many people on stage during his show, it was a visual blizzard keeping up with all the dancing and theatrical action.
For the long haul, the expensive payroll of such a production proved too much to sustain.
Today, Hammer is still showing us all those fancy moves, but now, he's doing it through the gift of online gab.
If you're ready for Hammer in the morning, Hammer in the evening, Hammer all the time, then prepare yourself for the non-stop MC Hammer Blog experience.
By the way, the former bat boy for the Oakland A's is doing his thing for Major League baseball too. It's home run Hammer time, slamming the online banter out of the park, faster than a super homeboy from the Oaktown.
Hammer is too legit to quit.