0 100 Years of Greek Black History People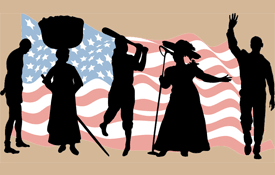 The Black Greek Network, run by Otis Collier, compiles information about what African American greek organizations are doing across the USA.
Collier focuses on nine black fraternities and sororities, but he does include other important fellowship organizations, including but not limited to: the Prince Hall Masons, Eastern Star, NAACP, and the Urban League.
On December 4, 1906, the "grandfather of all black Greek organizations." Alpha Phi Alpha Fraternity, Inc. was founded at Cornell University in Ithaca, New York. Today, the black greek organizations are known as "the divine nine."
Alpha Phi Alpha
Alpha Kappa Alpha
Delta Sigma Theta
Iota Phi Theta
Kappa Alpha Psi
Omega Psi Phi
Sigma Gamma Rho
Phi Beta Sigma
Zeta Phi Beta
When you discover the Black Greek Network, you'll find some very interesting profiles of black history people who are also noteworthy black greeks. Otis' site offers a great platform for black fraternity and sorority members to share and exchange ideas, information, and news.