0 20 Black History Attorneys Take the Law into their own Hands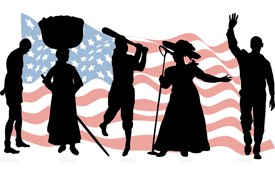 During the golden age of the civil rights movement, a prestigious law degree meant ambitious graduates had a powerful new tool to use to help facilitate social change. Challenges to the legal system could be channeled through the courts by a new generation of activists and leaders.
Here are 20 people in black history who took advantage of their law degrees to move society forward.
Dr. Sadie Tanner Alexander was the first black woman graduate of the University of Pennsylvania Law School, 1927. She was the first Black woman admitted to the Philadelphia Bar Association.


Justice Jane M. Bolin, a graduate of Wellesley College and the Yale Law School, was appointed judge to the Court of Domestic Relations in New York City by Mayor Fiorello LaGuardia on July 22, 1939. Her appointment made her America's first African American woman judge.


Patricia R. Harris, (1924-1985), was an African American woman of many firsts. She was the first black woman in charge of an American embassy as Ambassador to Luxembourg in 1965. She graduated from Howard University in Washington D.C., earned her Masters from the University of Chicago, and her law degree from George Washington Law School. She's excelled as a civil rights advocate, law judge, and law firm partner.


Judge William H. Hastie, (1904-1976), was the first African American federal judge. He was born in Knoxville, Tennessee, and raised in Washington, D.C. Hastie earned his law degree from Amherst College, and a Ph.D. in juristic science from the Harvard Law School. His outstanding career is marked by numerous achievements: faculty member of the Howard Law School, Assistant Solicitor of the Department of Interior, Dean of the Howard Law School, youngest U.S. Federal judge at age 32 (1936).


Benjamin L. Hooks became the first black criminal court judge in Tennessee in 1965. He was the first African American member of the Federal Communications Commission in 1972. In 1977, Hooks succeeded Roy Wilkins to become Executive Director of the nation's top civil rights organization, the NAACP. Rev. Hooks earned his law degree from De Paul University in 1949. Early in his career he was a public defender, a politician, a Baptist minister, and a vice president of a saving and loan association.


Charles H. Houston, (1895-1950), was a premier constitutional lawyer and civil rights pioneer. Under his watch as Dean at the Howard University Law School, many great lawyers were educated, including future Supreme Court Justice Thurgood Marshall. Houston is credited with planing the strategy (before his death) for the landmark Brown vs. the Board of Education of Topeka, Kansas (successfully argued before the U.S. Supreme Court by Thurgood Marshall in 1954).


Jane Edna Hunter, (1882-1971), founded the Phillis Wheatley Association in 1911, and the Phillis Wheatley Foundation Scholarship fund for black students. This South Carolinian achieved law school success, including passing the Ohio state bar. Jane Edna Hunter was an inspirational role model for her community.


Barbara Charlene Jordan, (1936-1996), from Houston, Texas, graduated from Texas Southern University in 1956, and from Boston University Law School in 1959. Jordan was elected to the Texas State Senate in 1966, becoming the state's first black Senator since 1883. She was elected to the U.S. House of Representatives and spent six successful years there (1973-1978). In 1982, she stepped away from national politics to become a professor at the Lyndon Baines Johnson School of Public Affairs at the University of Texas in Austin.


Vernon E. Jordan Jr. has had a colorful career as a noted civil rights leader and as a powerful Washington, D.C. lawyer. He earned his law degree from Howard University in 1960. In the 60's he was quite involved with civil rights as Field Secretary for Georgia's NAACP. In 1971, Jordan became National Director of The Urban League. He quit the Urban League in 1981 to practice law full time.


Amayla Kearse was the first woman named to the Federal Appeals Court in New York. President Jimmy Carter nominated her to the Second U.S. Circuit Court of Appeals in 1979. Kearse, a respected judge, earned her law degree from the University of Michigan.


Thurgood Marshall, (1908-1993), changed history in 1954 when he successfully argued Brown vs. the Board of Education before the U.S. Supreme Court. The Brown case outlawed segregation in schools. He was educated at Lincoln University and Howard Law School. Marshall began practicing law in 1933, became assistant special counsel for the NAACP in 1936, then chief counsel in 1938. He was the first director/chief counsel for the NAACP Legal Defense Fund (1940-1961). In 1961, President John Kennedy appointed him Second Circuit United States Court of Appeals judge. By 1965 he was appointed solicitor general in the Department of Justice. Marshall was appointed to the U.S. Supreme Court by President Lyndon Johnson in 1967 becoming the first African American on the court. Marshall is considered the most prominent civil rights lawyer of the 20th Century.


Judge Wade Hampton McCree was nominated U.S. Solicitor General in 1977 by President Jimmy Carter. President Lyndon Johnson appointed him to the U.S. Sixth Circuit Court of Appeals in 1966. President John F. Kennedy named him to a U.S. District Court Judge seat in 1961. McCree, a World War II veteran, is a graduate of Fisk University and Harvard Law School.


Arthur W. Mitchell, (1886-1968), was the first black Democrat elected to the U.S. Congress (1934 - 1943). Mitchell studied under Booker T. Washington at Tuskegee Institute. The Congressman, representing the First Congressional District of Illinois, received his law school instruction at Columbia and Harvard.


Attorney Constance Baker Motley, (1921 - 2005), started her brilliant civil rights career with the NAACP Legal Defense Fund in 1945 as a law clerk. She was educated at Fisk, New York University, and Columbia Law School. Motley was an Assistant Counsel by 1950. She was part of the law team to win Brown vs. The Board of Education in 1954. Motley successfully argued James Meredith vs. The University of Mississippi in 1962. She was elected a New York State Senator in 1964, and became the first black woman to hold the position of borough President of Manhattan in 1965. In 1966, President Lyndon Johnson appointed her to a seat as the first African American woman Federal District Judge. Her bench was in the Southern District of New York.


Dr. Pauli Murray, graduate of Howard University Law School, received her Doctorate from Yale. In 1945, she was the first African American to serve as Deputy Attorney General in California. Dr. Murray, active in civil rights, became an ordained Episcopal Priest in 1977.


Judge James B. Parsons was the first African American Federal Judge in the United States. (1961). Judge Parsons presided over U.S. District Court in Chicago, Illinois. He received his law degree from the University of Chicago.


Howard University graduate Vel Phillips was the first African American woman to receive a law degree from the University of Wisconsin. The Milwaukee native became Wisconsin's first woman elected Secretary of State.


Princeton New Jersey's famous graduate Paul Robeson (1898-1976) is best known as the consummate "Renaissance Man." He spoke or read over 20 languages, including Russian and Chinese. Robeson may have been the most internationally famous African American in the 1930's. He carved out a lasting legacy as a world class artist, activist, singer, actor, lawyer, and athlete. A Phi Beta Kappa Rutgers University graduate and a Columbia Law School graduate, Robeson was the first African American "All American."


Judge Edith Sampson was born in Meadville, Pennsylvania. She was the first woman to earn a law degree from Loyola University. Sampson was the first African American United Nations delegate (appointed by President Harry Truman in 1950). Judge Sampson was the first black woman elected to the U.S. Circuit Court of Cook County (Chicago) bench in 1962.


Harold Washington, (1922-1987), was Chicago's first black Mayor (1983). He graduated from Northwestern University in 1952 with a law degree and worked as a lawyer for the city of Chicago from 1954-1958. Washington became an arbitrator for the Illinois Industrial Commission between 1960-1964. In 1965, he was voted into his first elected office serving six terms in the Illinois State Legislature (1965-1976).