0 6 Black History People Create Olympic Game Highlights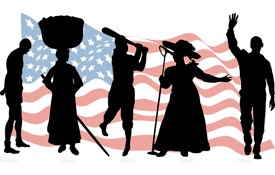 As the 2008 Summer Olympics in Beijing, China get ready to role, we feature a blast from the past with 6 black history people who created Olympic Game highlights:
Award winning Olympic athlete Willye White is the only American woman to participate in five different Olympiads and finish in the top 12 in her events.

She competed at age 16 in Melbourne Australia in 1956 when she won a silver medal in the long jump. White was on the Olympic team in Rome in 1960.

She won a silver medal in the 400 meter relay in Tokyo in 1964. White was also successful competing in 1968 (Mexico City), and 1972 (Munich, Germany).


Muhammad Ali won an Olympic gold medal in Rome as a light heavyweight boxer in 1960.
"Smokin'" Joe Frazier won the gold medal for boxing at the 1964 Tokyo Olympic Games.
Ralph Metcalfe was a standout in track at the 1932 and 1936 Olympic games.
In 1936, Jesse Owens made history in Berlin, Germany. A member of the U.S. Olympic track team, Owens became the first American to win four gold medals.
Tennessee State University's Wilma Rudolph won three gold medals at the 1960 Olympic Games in Rome (100 meter dash, 200 meter dash, and relay team).