0 A Nova Scotia Mountie Chronicles African Canadians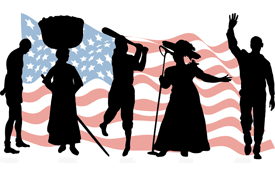 Sergeant Craig Smith, a Nova Scotia Royal Canadian Mounted Police officer has won an award for chronicling the Canadian black experience.
He's published four books about the history of African Canadians, focusing on Nova Scotians.
Find out why Smith wants to get his latest book, The Journey Continues: An Atlantic Canadian Black Experience, into classrooms in New Brunswick, Newfoundland, Labrador, and Prince Edward Island.
Samantha Chown of the Herald News has more. Read her update.