0 African American Aviators: Coleman, Brown, Bluford and Young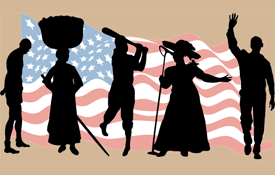 Recently, Yvonne from St. Petersburg, Florida was curious about the first black woman commercial airline pilot.
According to Empower Encyclopedia:
Bessie Coleman, (1892-1926), is given credit as the first black woman in the United States to receive a pilot's license.


Willa Brown started flying in 1934. She was born in Kentucky, went to school in Indiana, became a teacher in Gary, and learned to fly in Chicago. Willa Brown obtained her commercial pilot's license in 1937.


Pan American World Airways First Officer and pilot Otis B. Young, of Washington D.C., was the first African American to fly a 747 jumbo jet. In 1970, the former Air Force aviator flew the first 747 non-stop flight between London and Los Angeles.


Jill Brown was accepted by the Navy in 1974 as the first black woman for pilot training. In 1978, Jill Brown became the first African American woman pilot/First Officer with a major carrier: Texas International Airlines.
In the space age, Guion Stewart Bluford Jr. became the first black American astronaut in space aboard the space shuttle Challenger on August 30, 1983.