0 African American Eyes Score Nobel Peace Prize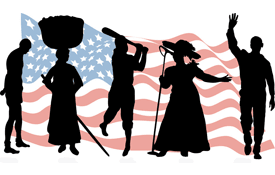 The first Nobel Prize was presented in 1901. It took 49 more years for the first African American to be honored.
On Monday evening, December 11, 2006, Lionel Richie will perform in Oslo, Norway to help celebrate the 2006 Nobel Peace Prize Laureates.
Dr. Ralph J. Bunche was the first African American to win the Nobel Peace Prize in 1950. Dr. Martin Luther King Jr. won the Nobel Peace Prize in 1964.
Toni Morrison won the 1993 Nobel Prize in literature, becoming the first African American writer to be honored.
Every year prizes are awarded in literature, economics, chemistry, physics, medicine, and "the peace prize."
Discover more about the amazing will of Alfred Nobel from NobelPrize.org.
Here's what NobelPrize.org says about their prominently featured interactive Nobel website games...
"You don't have to be a genius to understand the work of the Nobel Laureates. Games and simulations, based on Nobel Prize-awarded achievements, will teach and inspire you while you're having fun!"
"Students, teachers and non-professionals of all ages will enjoy testing and building their knowledge in physics, chemistry, physiology or medicine, literature, peace and economics."
I highly recommend that you check out the skill building games of NobelPrize.org.