0 Alex Haley: The Man Who Traced America's Roots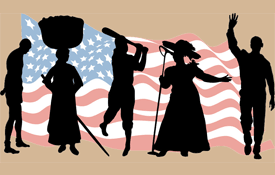 In honor of the 30th Anniversary of Roots, Reader's Digest has compiled a collection of outstanding Alex Haley articles written between 1954 - 1991.
Alex Haley The Man Who Traced America's Roots also includes an excerpt from Roots.
Race, politics, and class expert Lawrence Otis Graham introduces the book by highlighting some of Haley's accomplishments.
Haley, a Pulitzer Prize-winning author, shook the conscience of America and the world when the story of his African ancestor Kunta Kinte was first published in 1976.
Roots on television had an even bigger impact on millions of viewers as it humanized the story using emotional connections we all could relate to.
Kunta Kinte's family story framed inside the vicious backdrop of slavery left a visual impact most people will never forget.
The new book includes a fascinating 30 minute bonus DVD, with candid footage of Alex Haley talking about some of his challenges while writing Roots.
Additional footage includes Malcolm X, Elijah Muhammad, and how Haley came to write about them in his Reader's Digest assignments.
You'll also enjoy reading the section, "What Roots Means to Me." Halle Berry, B.B. King, Leslie Uggams, General Colin Powell, and others reflect on the impact of Roots on their lives.
Audio highlights of these special comments are also included on the DVD.