0 April Remembers Marvin Gaye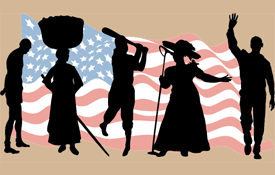 His spirit lives on inside of marvelously magic melodies, flirtatious songs of fantasy, and devilishly seductive R&B from the golden era of classic soul.
Marvin Gaye was born on April 2, 1939, and died on April 1, 1984. Years from now, when the Motown pioneers are closely studied, Marvin Gaye will rise to the top as an important entertainer, who, despite his immense talent, was not without his faults.
The Motown Alumni Association, Los Angeles Chapter, started a world wide campaign a couple of years ago lobbying the U.S. Postal Service for a commemorative stamp for Marvin.
The committee in charge of issuing commemorative stamps for the U.S. Postal Service has turned down the "Marvin stamp" several times.
We don't have a Marvin Gaye stamp yet, but plenty has been written about the enigma of Marvin Gaye.
According to Dorothy Ferebee in her review of Michael Eric Dyson's Mercy, Mercy, Me: The Art Loves and Demons of Marvin Gaye," Dr. Dyson examines the effect of Marvin Gaye's music on the socio-political climate of the sixties, seventies and eighties.
Ferebee adds that Dyson attempts to unravel the mysteries of Gaye's loves and passions for Anna Gordy and Janice Hunter, his two wives, and his reputed romantic relationship with Tammi Terrell.
Marvin's album, "What's Goin' On," remains one of the most influential thematic collection of songs ever recorded.
A technical note...the cover of the original vinyl album titles the work as "What's Going On." That title is also printed on the lp, while the spine of the album cover says: "What's Goin' On."
Marvin was way ahead of his time, and departed way to early.