0 Arthur, Clarence, and Parren Mitchell Go to Washington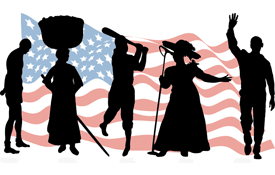 Arthur, Clarence, and Parren Mitchell, (no relationship), are three former members of the U.S. Congress who combined social activism with legislative power.
Arthur W. Mitchell, (1886-1968), was the first black Democrat elected to the U.S. Congress (1934 - 1943).
Mitchell studied under Booker T. Washington at Tuskegee Institute. The Congressman, representing the First Congressional District of Illinois, received his law school instruction at Columbia and Harvard.
Clarence Mitchell, (1911-1984), earned the nickname the "101st. Senator," thanks to his effective lobbying efforts for civil rights.
His influence helped pass the 1964 Civil Rights Act, and the Voting Rights Act of 1965. Mitchell helped extend a ban against voting literacy tests in 1970.
He was instrumental in gaining enforcement powers for the EEOC (Equal Employment Opportunity Commission) in 1972. President Jimmy Carter awarded Mitchell the Medal of Freedom in 1980 for his lifetime battle for civil rights.
Parren Mitchell was the first African American to be elected to Congress from Maryland's 7th District in 1970. He became Chairman of the Congressional Black Caucus in 1976.
In 1950, he challenged the University of Maryland in the courts to become the school's first black graduate student.