0 Baseball Ambassador Buck O'Neil (1911-2006)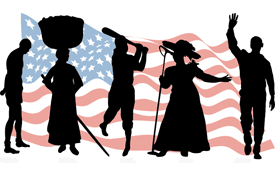 John "Buck" O'Neil, who recently passed away at 94, was the first black major league baseball coach.
The Chicago Cubs hired the former Negro League first baseman and manager in 1962.
In recent years, O'Neil promoted the game, did many interviews, and appeared on radio and television programs, including Ken Burns' PBS documentary, "Baseball."
Buck proudly reviews his career in his autobiography, "I was Right on Time."
Here are some Buck O'Neil highlights...
1942 & 1943: Negro League All Star
1945: Lead the Negro league with a .353 batting average
Between 1938 - 1955, he managed the Miami Giants, the Shreveport Acme Giants, the Memphis Red Sox, and the Kansas City Monarchs
Played baseball in both Cuba and Mexico
O'Neil was one of many Negro League players on the 2006 special election ballot to possibly enter the Major League Baseball Hall of Fame.
Although he didn't make it, here's the Buck O'Neil statistics profile by Baseball Reference.