0 Baseball's King of the Long Ball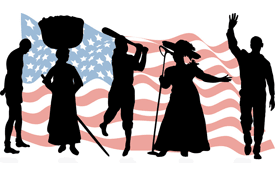 With Tuesday's 2006 baseball All-Star Game behind us, and rampant speculation swirling about Barry Bonds' quest to catch Henry Aaron, we take a quick look at the career of the all time home run king, Hammerin' Hank.
He passed Babe Ruth's record on April 8th, 1974 when he hit home run number 715 as an Atlanta Brave.
Aaron became a professional player in 1952 for the Indianapolis Clowns, a black barnstorming team, and famous sports name in African American history.
The National League Milwaukee Braves purchased his contract for $2,500 later that year and assigned him to their Eau Claire, Wisconsin farm team.
Hank Aaron was promoted to Jacksonville in the Sally League in 1953 finally breaking in at the major league level in 1954, never to look back. On August 1, 1982, the greatest home run hitter of all time with 755 "round trippers" was inducted into the baseball Hall of Fame in Cooperstown, New York.
With baseball behind him, Hank has been a success in the business world too as an entrepreneur, and as a corporate Vice President of Community Relations for Turner Broadcasting System, Inc.