0 Bessie Smith the Empress of the Blues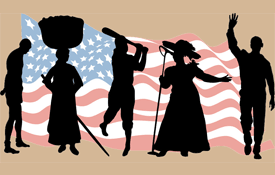 Bessie Smith, (1898-1937), recorded over 80 records for Columbia. Her legendary recordings sold over ten million copies. "Down Hearted Blues," her first recording, sold over one million copies in 1923.
She achieved her biggest hit in 1929 with "Nobody Knows You When You're Down and Out."
The influence of blues song stylist Smith can be heard in the music of Janis Joplin, Dinah Washington, Mahalia Jackson, and Billie Holiday.
Smith, known as "The Empress of the Blues" was discovered by blues singer Ma Rainey in Chattanooga, Tennessee, in 1910.