0 Black History Heavyweights – the Press and Dr. John Hope Franklin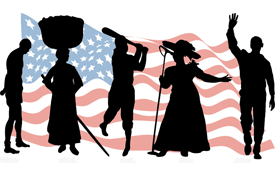 91 year old Dr. John Hope Franklin was recently honored with a lifetime achievement award from the National Newspaper Publishers Association. The NNPA is a 65-year-old federation of 200+ black community newspapers across the United States.
Dr. Franklin, holding a doctorate in history from Harvard, is the James B. Duke Professor Emeritus of History at Duke University.
In accepting his award, Dr. Franklin stressed the importance of keeping the institution of the black press alive.
Here are some quick black press highlights to remember…
The USA's first African American newspaper, Freedom's Journal, was founded in 1827 in New York.
Frederick Douglass founded The North Star in Maryland in 1847.
William Monroe Trotter founded the Boston Guardian in 1901.
Robert S. Abbott founded The Chicago Defender in 1905, which remains the only daily African American newspaper.
John Hope Franklin is a legendary icon in the study of black history. He's best known for his classic book, "From Slavery to Freedom: A History of African Americans," (now in its seventh edition).
Even at age 11, there was a connection between Franklin and the black press. When he accepted his lifetime achievement NNPA Award, Dr. Franklin revealed that he was a carrier of NNPA newspapers The Chicago Defender, and The Pittsburgh Courier, in the 1920's and 1930's.
From paper boy to man of letters, Dr. John Hope Franklin, Ph.D., black history scholar superstar.