0 Black History Inventors App Celebrates Ingenuity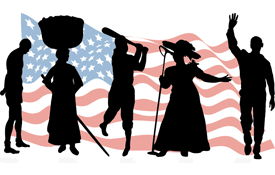 Clever inventions, creative solutions, and smart answers to fix all kinds of problems. African American inventors throughout black history have dreamed up the impossible through innovation and hard work.
Marjorie Stewart Joyner came up with the wave curl in 1928. Lewis Temple constructed a whaling harpoon in 1848. Valerie Thomas tackled the illusion transmitter 1980.
It's a revelation reviewing these resources in Black History Inventors, a free Android smart phone App with sound narration, developed by Hugh Smith, Quikthinking.com, BlackHistoryPeople.com. Available in the Amazon App Store, and from Google Play.
2018 Update: This is the original 2012 version of the app you see in the video. A new version is finished and will be released in 2018.