0 Black History Month 2006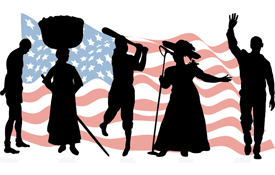 Our Black History People 365 blog is an acknowledgement of the notion that black history month can escape from February with frequent stories about fabulous folks any day of the year.
Since 1993, I have been active in developing several black history projects - with the goal of expanding the visibility of numerous personalities who have contributed to America and the world through their blood, sweat, tears, and sacrifice.
As Black History Month 2006 comes to a close, thoughts reflect on the loss of five very special African American achievers over the past seven months. Listen to their stories, and soak up the inspiration of these black history people.