0 Black History People Android App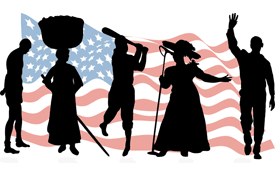 Discover the profiles of nearly 100 black history people in the free Black History People App for Android smart phones.
Authors, poets, civil rights, politics, education, sports, entertainment, art, business, inventors, law, medicine, science, aviation, and music are categories you can explore in the app.
You can download the Black History People App from Google Play or Amazon.
2018 update: Although the latest Android version of this app looks nothing like the original, we've left the 2010 screen shot intact so you can see how far we've come since this article was originally posted on May 11, 2011!
More about the latest Black History People app on our sister website Quikthinking.com (you will go directly to the app page). No searching required.