0 Black History Sports Trailblazers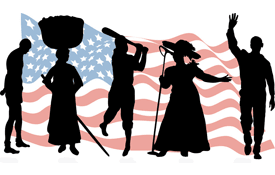 Who was the first African American in the National Basketball Association? There are three right answers. Three players were signed to different NBA teams in 1950. Nathaniel "Sweetwater" Clifton was inked by the New York Knickerbockers.
Charles, "Chuck" Cooper was the first African American drafted (for the Boston Celtics). Earl Lloyd (left below) made his debut in October, 1950 for the Washington Capitals.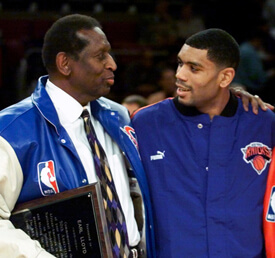 Lloyd was also the first NBA African American assistant coach in 1968. Earl was inducted into the Basketball Hall of Fame in 2003. Lloyd is recognized as the first black professional NBA player.
Football:
Kenny Washington was the first African American to sign a contract in 1946 with an NFL team. Washington was discovered at UCLA. While at the school, he played alongside of Jackie Robinson.
Washington's brief career lasted three seasons with the L.A. Rams. He was inducted into the Pro Football Hall of Fame in 1958.
Hockey
William "Willie" O'Ree hit the ice with the Boston Bruins on January 18, 1958 becoming the first black person to play in the National Hockey League. O'Ree became the NHL's Director of Youth Development and ambassador for NHL Diversity when he hung up his skates.
Baseball
Number 42, Jackie Robinson was the first African American player at the start of the 1947 season for the Brooklyn Dodgers.
Outside of these major sports leagues, let's not leave the women out. Wilma Rudolph, Jackie Joyner-Kersee, and Simone Biles have all made their mark in track and field or gymnastics.
Althea Gibson along with the Williams sisters Venus and Serena have a legacy of outstanding achievement on the tennis court.