0 Broadcast Pioneer Seeks a Home for African American Artifacts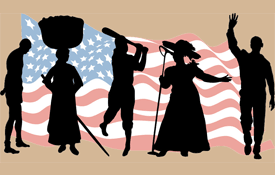 Why is this legendary DJ, who coined the phrase on the radio "Burn Baby Burn," standing in front of his very rare black history collectable collection?
His pieces have gotten the attention of the Smithsonian Museum in Washington, DC.
Find out why the Magnificent Montague seeks a home for African American artifacts.