0 Carl Brashear Legacy Inspires Military Black History Web Site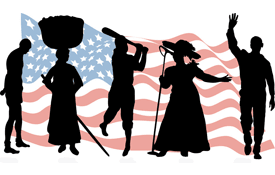 A retired U.S. Navy Officer, with a passion for African American military history and equal opportunity, has launched an interesting and provocative web site.
Black military world has features plus news of general interest for African American veterans, active duty members, and Department of Defense civilians.
Black History People from the armed services are profiled and highlighted.
Site founder retired Navy Commander Gregory Black says "this project is long overdue."
Black retired as a Navy diving officer in 2002, and has since worked to promote African American history and to publicize the significant roles of African Americans in the defense of America.
The site is dedicated to late master diver Carl Brashear, whose life story was told in the popular 2002 movie Men of Honor.
Black says "stories like that of master diver Brashear, the Buffalo Soldiers, the Tuskegee Airmen, and the 555th Paratrooper Battalion (Triple Nickles), are only the tip of the iceberg."
There are approximately a half million African Americans currently employed by the United States Department of Defense (the largest employer of African Americans in the United States).
2018 update: Unfortunately, the website has ceased operation.