0 Charles Sifford Links Black History to a Tee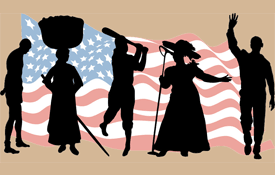 Golf Digest has profiled an amazing trailblazer, Charles Sifford, the first African American man to play on the Professional Golfers Association Tour (PGA).
Forty years ago, for his own security, police escorted Sifford when he walked the fairways at professional tournaments.
When he played in the 1961 Greater Greensboro Open, he was introduced on the tee as "Charlie Sifford ... the first black man to ever play golf in the South in a white tournament." The nickname "Charlie" stuck, however Sifford counters, "My name is Charles Sifford."
Despite dealing with death threats, discrimination, and verbal abuse from fans and peers, he won two PGA Tour events as well as the 1975 Senior PGA Championship.
In 2005 at age 82, Sifford was honored as the first African American man inducted into the World Golf Hall of Fame.
Among black history people, and golfers of every ethnicity, Charles Sifford made a name for himself through his talent and determination.