0 Civil Rights Eyes on the Prize to Rise Again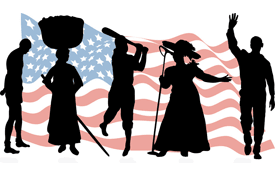 A new generation will be able to see the landmark civil rights documentary Eyes on the Prize in the Fall of 2006. The last airing on USA public television was over 12 years ago.
In 1987, the first six hours of the series captured the imagination of TV viewers through riveting first person narratives of 1954 - 1965 civil rights stories told by black history people with varying degrees of fame. Eight additional hours were produced in 1990 expanding on the African American experience through 1985.
When you don't own the rights to use intellectual property, you have two choices. Find public domain material, or pay to the license holder piper. Eyes on the Prize used 110 songs, along with 80 reels of archival film, and 95 still photos.
Hundreds of licenses have expired keeping the production silent since 1990. Ford and Gilder foundations have raised $800,000 to renew these licenses for the rebroadcast of at least the first six hours. PBS will air the rebroadcast on the program American Experience.
During the five years my team and I took to develop our Empower Encyclopedia black history project, we proactively sought out as much public domain material as was available to minimize the very situation in which the producers of Eyes in the Prize inherited.
Sometimes a project gets so ambitious, that reasonable caution is cast aside in favor of financial agreements made by the buyer that have very negative long term consequences.
If you come across an Eyes on the Prize DVD on an auction site, it's an illegal bootleg. Just remember that the series has been out of print for 12 years. Video tapes are extremely hard to find.