0 Civil Rights Pioneer Parren Mitchell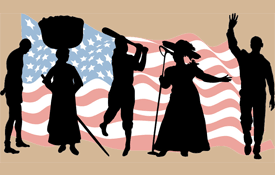 Parren Mitchell, (1922 - 2007), who recently passed away at age 85, was the first African American to be elected to the U-S Congress from Maryland's 7th District in 1970.
He became Chairman of the Congressional Black Caucus in 1976.
In 1950, Mitchell challenged the University of Maryland in the courts to become the school's first black graduate student.
As a congressman, he would continue to battle discrimination and open the doors of opportunity for all.