0 Clifton R. Wharton Sr.'s Stamp of Approval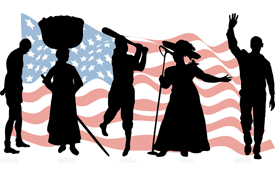 Among distinguished American diplomats, Clifton R. Wharton Sr. has just been honored by the United States Postal Service with a brand new stamp (May 30, 2006).
Wharton was the first African American foreign Service Officer in the U.S. Department of State. He was appointed ambassador to Norway by President John Kennedy.
Wharton rose through the ranks by accomplishment, not just by political appointment.
He was the first black diplomat to lead an American delegation to a European country - Romania.
His stamp honors nearly 40 years of public service.
Appropriately, the Wharton stamp was unveiled in Washington D.C. at the world's largest free stamp expo, the 2006 World Philatelic Exhibition, (May 27 - June 3). It takes place only in the United States once a decade, and features the world's rarest stamps from 70 countries.