0 Diana Ross Challenges 2007 BET Award Recipients to Raise the Bar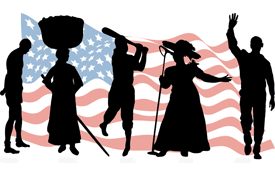 On a night in which she was honored with a lifetime achievement award, Diana Ross had some positive words of wisdom for her inexperienced peers.
Ms. Ross encouraged young artists gathered for the June 26, 2007 BET Awards that long careers are possible without using sleaze and vulgarities.
Her 5 decades of success speaks well for Diana's magic staying power.
As one of the most popular female vocalists of all time, Ms. Ross is now a black history role model for a new generation of performers.
This photo is from her early 2007 I Love You CD. Diana is still cranking out the hits.
From humble beginnings to international stardom, the career of Diana Ross has stood the test of time. She has reached out and touched the world as a recording legend, film actor, and night club performer.
"The Boss" began her climb to fame at age 14 as part of a singing group with Mary Wilson and Florence Ballard.
The Primettes sang at parties around Detroit, Michigan. They auditioned for Motown in 1960. Owner Berry Gordy renamed the group, the Supremes. The vocal trio belted out hit after hit during the 1960's.
In 1970, Diana Ross went solo. She signed a huge recording contract with RCA in 1981 (after 20 years with Motown). In 1982, Diana's star was placed on the Hollywood Walk of Fame.