0 Dizzy Gillespie Bebop Brings Black History Glory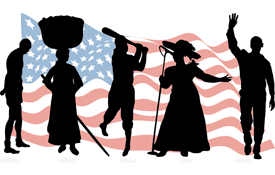 Saturday, October 21, would have been the 89th birthday of the late father of modern jazz, Dizzy Gillespie.
As a member of Cab Calloway's band, Gillespie also jammed with the notable Thelonius Monk and Charlie Parker in 1941 to create what's now known as the improvisational bebop sound.
During a colorful career, Dizzy shared the stage with Duke Ellington, Ella Fitzgerald, Sonny Rollins, Stan Getz, and a host of other jazz giants.
When Gillespie's trumpet accidentally got bent in the upward position, he continued to play it claiming the instrument sounded better.
The 1953 horn accident became Dizzy's instrumental look of success.
Dizzy Gillespie bebop brings black history glory and world acclaim to the American story of jazz.