0 Dr. Dorothy Height Human Rights Champion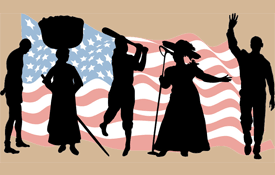 Dr. Dorothy Height (1912 - 2010) dedicated her life to public service, women's rights, civil rights, and human rights.
The YMCA was the beneficiary of her talent as an Executive Director and national board member between 1944 - 1957.
She became the President of the National Council of Negro Women in 1958. Height was named "Woman of the Year" by the Ladies Home Journal in 1974.
In 2004 Dr. Height was presented with the Congressional Gold Medal at a ceremony in the Rotunda of the U.S. Capitol in Washington, D.C.