0 Ebony Magazine Pioneer John H. Johnson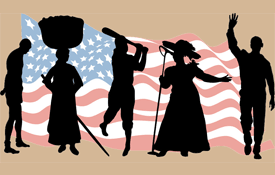 John H. Johnson (1918 - 2005) is the founder of one of the most successful African American owned multi-million dollar publishing, cosmetics and insurance empires.
He founded the Negro Digest in November, 1942, by republishing black oriented news from the African American and general market press.
Johnson used a 20,000 name mailing list from his insurance company employer, (with permission), to pitch the Negro Digest to potential customers.
He received 3,000 replies from eager folks requesting his periodical at a cost of $2 per subscription. The Negro Digest sold 50,000 copies per month within 8 months of the premier issue.
Ebony, a picture based magazine, followed on November 1, 1945. By 1951, another magazine was launched, the pocket sized Jet.
Jet's focus featured more weekly news in less time for the reader by keeping the articles short.
By 1958, Johnson Publishing began branching out into other fields. The company created the Ebony Fashion Fair, the world's largest traveling fashion show (September, 1958).