0 Guion S. Bluford Spaces Out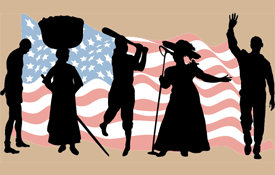 Lockheed Martin has won NASA's multibillion-dollar go ahead to build the Orion crew exploration vehicle, a spaceship that will take astronauts back to the international space station, the moon, and beyond.
Orion will carry cargo, or up to six crew members. The craft will travel to the international space station by 2014, and carry up to four astronauts to the moon and back by 2020.
When it comes to black history people in space, one person to salute among many is Guion Stewart Bluford Jr.
The Philadelphia, Pennsylvania native became the first black American astronaut in space aboard the space shuttle Challenger on August 30, 1983.
He earned a Ph.D. in aerospace engineering with a minor in laser physics from the Air Force Institute of Technology in 1978.