0 Hallelujah for Quincy Jones at 75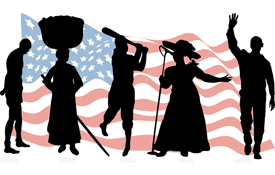 March 14, 2008 was the 75th birthday of the phenomenal Quincy Jones.
Musical genius Jones was born in Chicago in 1933. He studied his craft at Seattle University and at the Berklee College of Music in Boston.
As a black history legend in music, Jones has been honored with 27 Grammy Awards, an Emmy Award, seven Oscar nominations, plus an honorary Oscar.
Quincy has worn all of his industry hats as a musical director, film score creator, composer, musician, producer, conductor, arranger, and record company executive.
In 1953, Quincy Jones was the first arranger/conductor to utilize the newly-invented Fender electric bass in audio recordings.
He played and toured with jazz greats Ray Charles, Lionel Hampton, and Dizzy Gillespie. Jones has scored over 50 films.
His first film score was "The Pawnbroker," in 1963. Jones has produced albums for the very best, including Michael Jackson. Besides winning all of those Grammy Awards, Quincy Jones has produced the actual network presentation of the Grammys on television.
"Q" recorded "Hallelujah," Handel's Messiah: A Soulful Celebration, a contemporary version of the famous classical work in 1991. Released in 1992, the album featured Patti Austin, Andrae Crouch, Sandra Crouch, Clifton Davis, Charles Dutton, Kim Fields, Edwin Hawkins, Tramaine Hawkins, Linda Hopkins, Al Jarreau, Chaka Khan, Gladys Knight, Johnny Mathis, Marilyn McCoo, Stephanie Mills, Jeffrey Osborne, Phylicia Rashad, Joe Sample, Take 6, Vanessa Williams, Patti LaBelle, Stevie Wonder, and Vanessa Bell Armstrong.
For his incredible story, discover Q - The Autobiography of Quincy Jones.