0 Henry Aaron the Trailblazer for Survivor Barry Bonds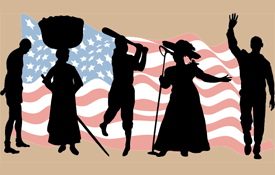 Two different eras, two different people, and one amazing record that continues to astonish the sports world.
Hank Aaron's America of the 1950's, 1960's, and 1970's was a different world from today's social environment in and outside of baseball.
Aaron's achievement was clearly associated with not only sports greatness, but with civil rights advancement and black history, reflective of mid and late 20th Century cultural changes in America.
It's clear that the Aaron milestone, more than Barry Bonds' achievement (noted below), was a crowning confirmation of the capabilities of African Americans (in a society of doubters) during the age of Ali, R&B, and Roots.
Let's look back on the Aaron legacy.
Henry Aaron is the only corporate executive in the world that can brag about hitting 755 lifetime home runs as a player in United States Major League Baseball.
Hammerin' Hank passed Babe Ruth's record on April 8th, 1974 when he hit home run number 715.
Aaron became a professional player in 1952 for the Indianapolis Clowns, a black barnstorming team. The National League Milwaukee Braves purchased his contract for $2,500 and assigned him to their Eau Claire Wisconsin farm team the same year.
Hank Aaron was promoted to Jacksonville in the Sally League in 1953 finally breaking in at the major league level in 1954, never to look back.
On August 1, 1982, Aaron was inducted into the baseball Hall of Fame in Cooperstown, New York. He's now the second greatest home run hitter of all time (Barry Bonds passed him with 756 on August 7, 2007).
In life after baseball, Henry Aaron has been a success in the business world as a corporate Vice President of Community Relations for Turner Broadcasting System, Inc.